Ian Moore with special guests The Whitmore Sisters & The Mastersons
About This Event

PROOF OF VACCINATION OR NEGATIVE TEST REQUIRED FOR ENTRANCE
To assure the health of our patrons, artists and staff, as well as the continued health of the concert industry, all AMP Concerts require either a proof of vaccination completed at least 14 days prior to the event or a negative COVID test administered by a health care professional within 72 hours of the event. Originals or photos of documents with a matching ID will be accepted. Masks are also required at all indoor venues (as per the current State health orders).
Thanks for your cooperation and understanding.
Tickets cost $20 in advance, $25 day of show (including all service charges). They are also available by phone through Hold My Ticket at 505-886-1251.
Since his arrival as a solo artist in 1993 and his self-titled debut on Capricorn Records, 
Ian Moore
's journey has been one of perpetual forward motion and constant change. His initial record on Capricorn propelled him to national tours with the Rolling Stones, ZZ Top and Bob Dylan, acting in the acclaimed indie feature "Sling Blade" and having Ice Cube direct the video for his track "Harlem." Moore deviated from his initial blues-oriented guitar sound on subsequent records, touching on graceful pop songs and the psychedelic as well as British pub rock and deep Americana. For years, Ian has had his eyes on the challenges faced by musicians of every stripe, having experienced the spectrum of artist successes and tribulations over a nearly 30-year career. In response, he founded the artist's healthcare alliance SMASH (Seattle Musicians Access to Sustainable Healthcare) and joined the board of NARAS for the Pacific Northwest as governor and head of the advocacy committee.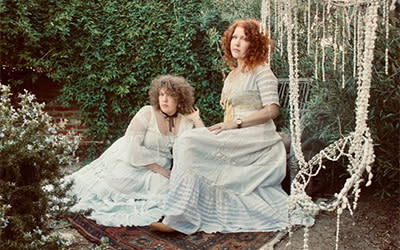 Ghosts are always with us, waiting for the right moment, or reason, to reveal themselves. Then a song, a stretch of road, or someone's laughter hits your ear, and suddenly you're back in the moment, feeling the rush of emotions as if time never moved on. For the 
Whitmore Sisters
, Eleanor and Bonnie Whitmore, two of roots music's most accomplished songwriter/ instrumentalist/ vocalists, the ghosts chose to appear right as Covid became entrenched—when live music evaporated and people were isolated from each other. Bonnie, whose four solo albums are all "state-of-a-real-woman's-heart" jewels, decided to join sister Eleanor and her husband Chris Masterson in their Los Angeles closed circle for a break. Chris, who's recorded four albums with his wife as The Mastersons, saw the visit as an opportunity to issue a practical mandate: If Bonnie was coming, it was time for the sisters to make an album. Not just an album, but "the album"—the musical inevitability that's been simmering since a 22-year-old Eleanor was protecting her curly headed 15-year-old sister at gigs in local bars.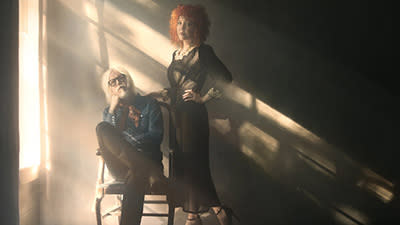 Husband-and-wife duo 
The Mastersons
, Eleanor Whitmore & Chris Masterson, combine virtuoso playing with rich harmonies, and stellar songwriting. 
No Depression
 says they're "nothing less than sublime." When the pair are not busy as members of Steve Earle's band The Dukes, they are creating and touring, most recently in support of their latest works, 
No Time For Love Songs
 and 
Red, White & I Love You Too
.
---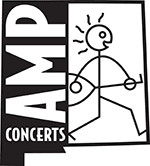 https://youtu.be/7nWoLJ3xm_A https://youtu.be/NbGU9u5IDEw https://youtu.be/-fO3HRUht48
---